Installation
To get started, install the Briskine extension for your browser from briskine.com.
Briskine is available for all the popular browsers:
Briskine only works in the browser. It will not work in other apps that you have installed on your computer, such as Microsoft Word or Outlook.
Pin the Briskine extension​
After you've installed the extension, make Briskine easy to reach by pinning it to your browser toolbar.
To pin it, press the Extensions button 🧩 on the top-right of your browser, then press the Pin button 📌 next to Briskine.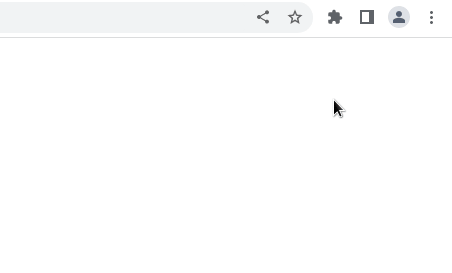 Sign in to your account​
Access your templates by signing in to your account. To sign in, press the Briskine button in the browser toolbar.
Briskine on Mobile​
Briskine also works on mobile browsers on Android and iOS (for both iPhones and iPads).
Just like the desktop version, Briskine on mobile only works in the browser where you have it installed. It will not work in any other apps that you have on your device, such as the Gmail app or WhatsApp.
Briskine on iPhones and iPads​
On iPhones and iPads, install Briskine for Safari from the App Store.
After installing the app, enable Briskine by pressing the Extensions 🧩 button in Safari, then pressing Manage Extensions.
You can also enable it from your iPhone or iPad's Settings, under Safari → Extensions.
You'll then be able to insert templates just like you do on Safari for macOS.
Briskine on Android​
Briskine works on Android browsers that support browser extensions. Chrome for Android doesn't currently support browser extensions.
We recommend using Firefox Beta or Kiwi Browser.
Briskine for Kiwi Browser​
On Kiwi Browser, install Briskine from the Chrome Web Store just like you would on Google Chrome.
After installing the extension, you'll see Briskine in the browser's three dot menu.
Briskine for Firefox Beta​
To install Briskine on Firefox Beta for Android, you'll need to enable extended add-on installation.
Tap on the three dot menu and select Settings.
Tap on About Firefox Beta.
Tap the Firefox Beta logo five times until the "Debug menu enabled" notification appears.
Navigate back to Settings. You will now see a new entry for "Custom Add-on collection."
Tap the Custom Add-on collection menu and enter 16342479 as the Collection owner, and Briskine as the Collection name.
After you tap OK, the application will close and restart.
You can now install Briskine by pressing the three dot menu, and selecting Add-ons.
Once you've installed it, you can access Briskine from the same location under the three dot menu → Add-ons.